SIP NN' HOLE Game Mode | Targets Not Included | Floating Party Pong & Golf Meets Party Pong
PARTY STARTER: A great game mode for all the party animals out there that perform better with some liquid confidence.
INTUITIVE GAME PLAY: A fun game that everyone knows and loves!
PLAY ANYWHERE: Play in the pool, lake, ocean, grass, indoors, tailgate, etc.
REUSABLE: Durable, High Quality, and Dishwasher safe!
THEY FLOAT: Your SIP NN' HOLE cups and ping pong balls float for cooling off in the water when it's hot outside.
Product Description:
Compatible with your SCORE NN' HOLE or SKIP NN' HOLE targets, sold separately! Do you play better with some liquid confidence? Get the party started with a quick round of SIP NN' HOLE! To use in the water, take out the support pole and lay the floating triangular target flat. Then put the cups in the hole and add your favorite beverage or water. Ideal for use in a pool but can also be played in the lake or ocean. Players take turns tossing the ping pong balls or chipping golf balls or ping pong balls into the cups. What the ball lands in a cup you remove the cup from the target. The team that eliminates all the cups first wins! 1-4 Players. The cups and Ping-Pong balls float. INCLUDES: 3× Ping Pong Balls, 12x Red Cups, and a Travel Bag. 

All orders are shipped locally from our facilities in Arizona. Once an order is placed, we will prepare and ship the order within 72 hours.
If you have any changes for your order please contact us as soon as possible.
We have a 30-day return policy, which means you have 30 days after receiving your item to request a return.

Learn more about our refund policy here.
Can't wait for your order to arrive? Go to any of our retail partners to buy yours today!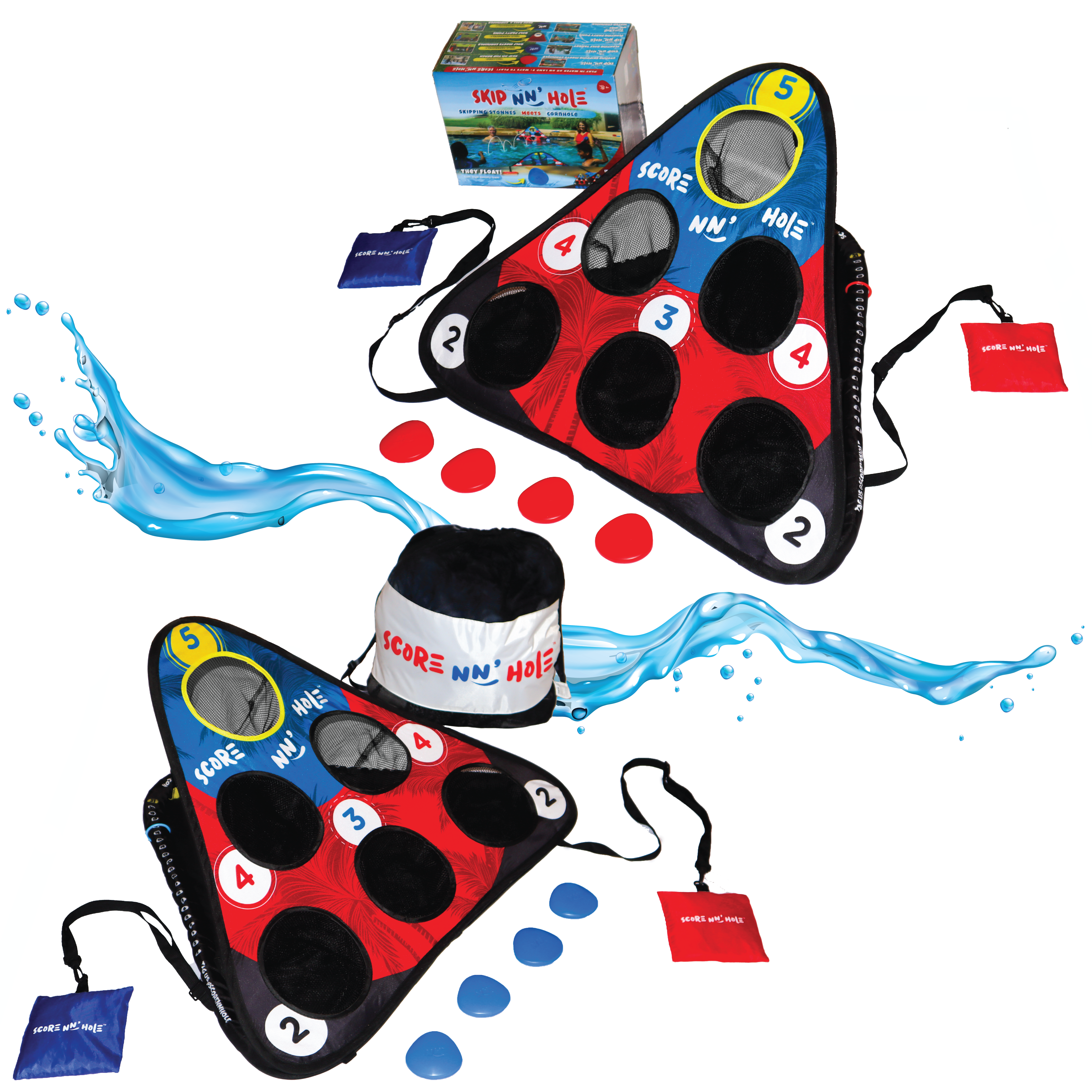 Unlock This Game Mode
Buy A Game Set
This Game Mode Requires A Game Set
The whole package
We bought all the accessories and my wife said "this is by far the best pool game set we have!" Happy customers